More About our Major partners
At Coles, we want to provide all Australians with a wide range of products that meet their dietary and lifestyle needs. We believe plant-based food does not have to be bland and boring and are passionate about innovation & providing great-tasting alternatives for our vegan friends. Our deliciously vegan Nature's Kitchen range offers mouth-watering food, packed with flavour for the modern plant-based eater. Our range offers convenience meals, meat alternatives and recently extended into cupcakes and plant-based pies! Following our 2020 win for Best Vegan Ready Meals, we are excited to be part of the 2021 Nourish Vegan Awards!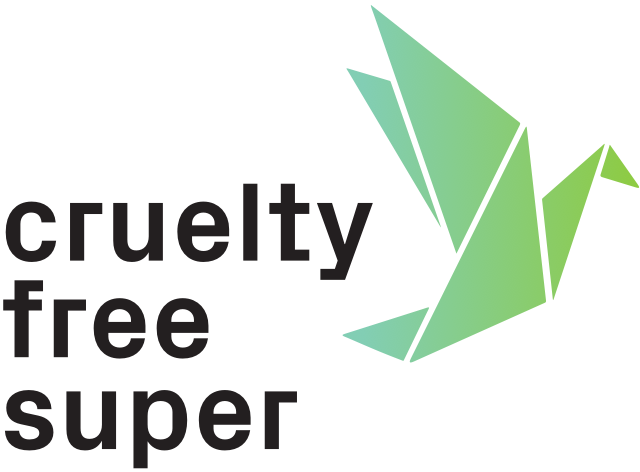 When enough people make ethical purchase decisions, companies take notice and change their actions. It makes little sense to redirect our spending to ethical products, but have our superannuation invested in the same companies we're trying to avoid.
Cruelty Free Super members have made a stand against animal cruelty and exploitation. Cruelty Free Super is Australia's first vegan super fund, and they do not invest in companies that harm or exploit animals, people and the planet.
Cruelty Free Super is excited to be a major sponsor to join the celebration of vegan businesses and individuals who are inspiring a kinder world.
More About our Supporting Partners
Vitamix is a family run company who have established themselves as the first high-performance blender in the food service industry - where their quality, performance and value has continued to set the bar.
With a vision for improving the vitality of people's lives and liberating the world from conventional food and beverage preparation boundaries, Vitamix's mission is to create relationships for life by developing and producing the world's best performing and most reliable blending equipment.
VeganBeauty is Australia's go-to for the best in high-performing vegan beauty and lifestyle products. Discover the latest lust-haves, curated classics, and luxurious beauty and lifestyle brands in one gorgeous shopping destination.
Every product at VeganBeauty has been chosen by vegans for vegans (and for any shopper motivated by kindness) for their exceptional performance, quality ingredients, and insta-worthy appeal. VeganBeauty's featured brands are cruelty-free, plant-based, vegan, or certified vegan, and sure to make you glow both inside and out. Effortless ethical shopping and vegan products that look chic too? Yes, please!
Shop VeganBeauty to enjoy vegan luxury without compromise.
VeganBeauty.com.au

Vegan Easy is a grassroots campaign that promotes veganism as the ethical, rational and earth-friendly lifestyle that it is. Through our 30 Day Vegan Easy Challenge, booklets and various other channels of outreach we have helped hundreds of thousands of people open their hearts and minds to kinder living.
Together with our new charity partner, Vegan Australia, the free 30-day Challenge makes it easy to learn about and switch to vegan. Participants receive support and guidance throughout the 30 days via informative daily emails, dietitian approved recipes and access to experienced vegan mentors. Vegan Easy was established in 2009 as an initiative of Animal Liberation Victoria.