SPECIAL OFFER
Exclusive to all voters
You've now been entered in our Nourish Vegan Awards prize draw.
Good luck!
Subscribe to Nourish: plant-based living and receive a bonus issue with a 6-month subscription – that's a 29% savings on the newsstand price.

Plus, by subscribing now, you'll be amongst the first to receive our 'Best in Vegan Living' feature guide, available in Nourish V8N7 on sale 2nd November.
REDEEM NOW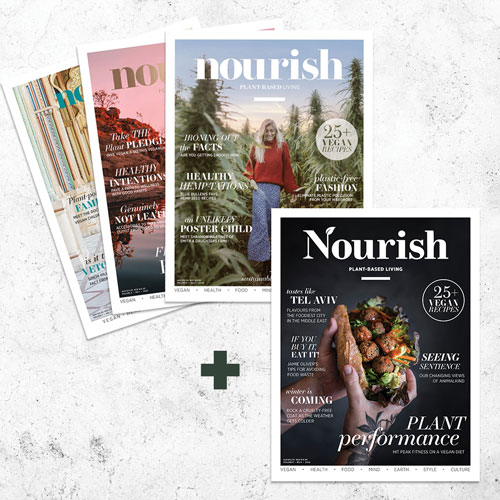 VEGAN AWARDS
From all of us at Nourish magazine, thank you for helping us celebrate the amazing plant-based brands, vegan products, and inspirational advocates making veganism easy and joyful.
We will be announcing the winners on World Vegan Day, 1st Nov 2020, at NourishVeganAwards.com, at NourishMagazine.com.au and the complete Nourish Vegan Awards 'Best in Vegan Living' guide will be published in the V8N7 issue of Nourish, on sale 2nd Nov 2020.